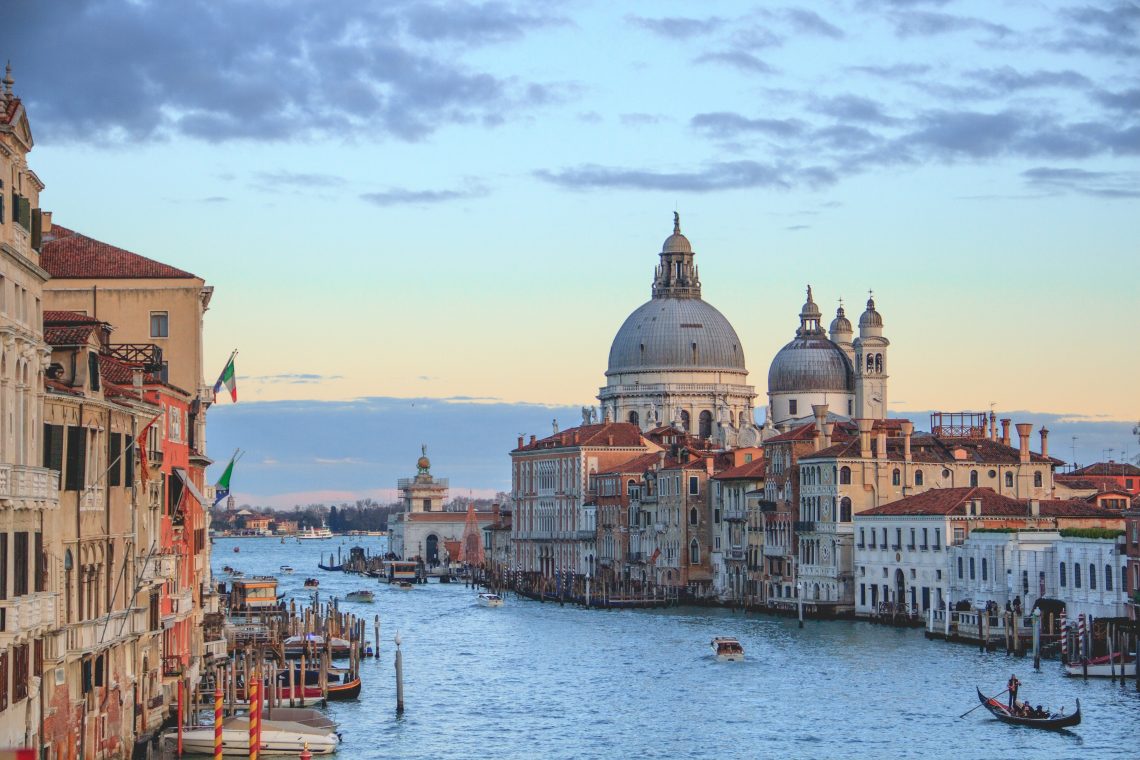 Top 5 experiences for a one-day trip in Venice
A one-day trip to Venice must not be enough time to experience everything that the city has to offer. Here 5 top experiences that will make you want to come again and get more. Remember also to check the best time to visit the city.
Some of the links in this post may be affiliate: if you purchase through them, we will receive a commission at no extra cost to you. Thank you for supporting the website.
Sightseeing tours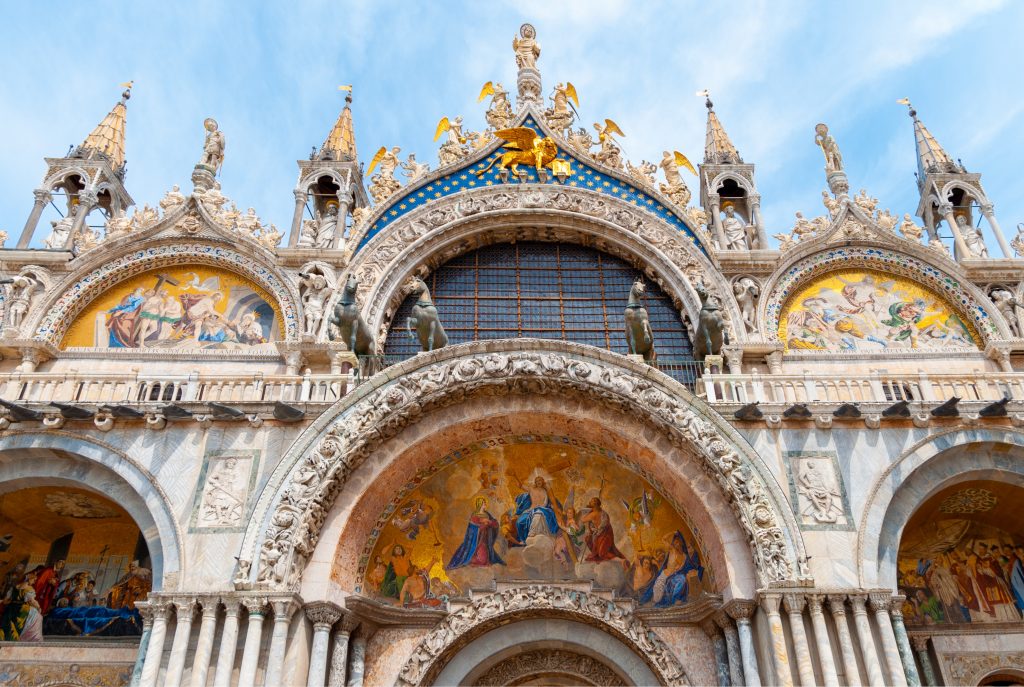 Most of the time if you have only a few hours in Venice, people prefer to lose themselves in the calli, walking up and down the bridges to get to Saint Mark's Square. Walking is really the best way to enjoy Venice, its architecture, its decadence, the amazing views.
However, it's a pity not to stop and enter some of the monuments as the history of La Serenissima is huge and so interesting! If you are on a one-day trip in Venice, the trick can be to get one "fast- track" experience. Sometimes, you can really feel like kings to skip the line šŸ˜‰
Not to be missed is the Basilica and the Doge Palace! In 2 hours you will see everything you can desire: St. Markā€™s Basilica, one of the worldā€™s most stunning churches, with its breathtaking golden mosaics covering the high walls, and the Pala dā€™Oro, an altarpiece made from hundreds of pieces of enamel on a golden leaf. They are literally the treasure of the city. Then, you will visit the Doge Palace learning the history through an audio guide and you will be able to cross the "Ponte dei Sospiri" (Bridge of Sighs) and to reach the prisons where also Giacomo Casanova, the celebrated seducer and adventurer was imprisoned (but he managed to escape).
Gondola Ride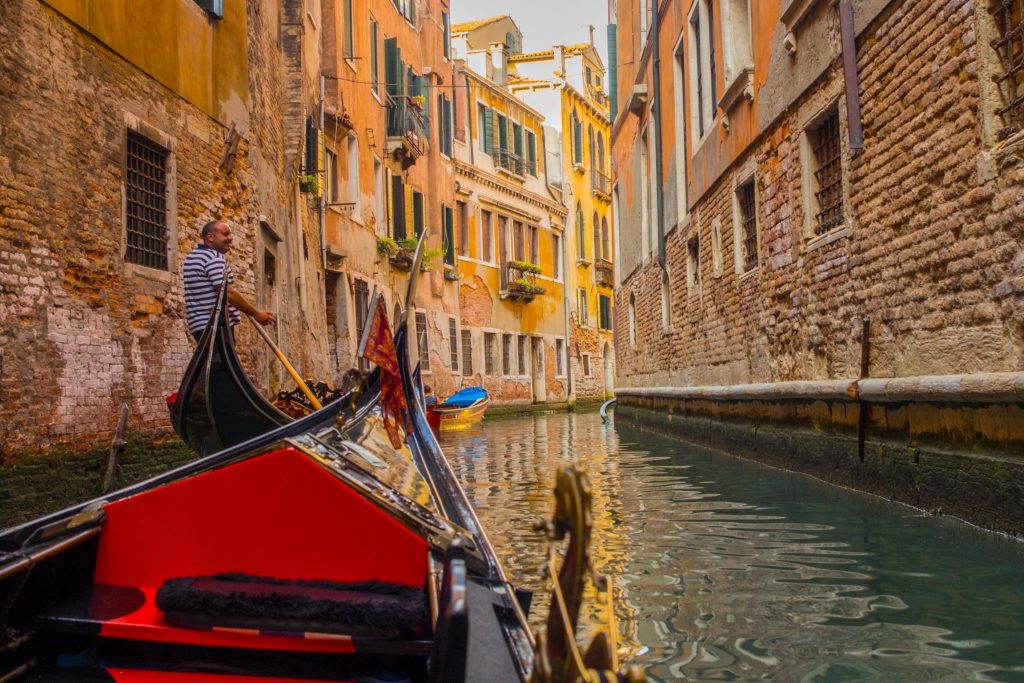 Being honest with you, most of the Italians don't consider this experience: they leave it to the tourists.
However, the view that you can get from the Canal to the beautiful palaces is breathtaking and it is a pity to miss it.
If you have a limited budget, you can do as the Venetians do: you take the Vaporetto! It is the equivalent of a bus in any other countries in the world, it is basically their public transportation. You can find everything that you need to know on the AVM website: fares, stops, timetables, etc.
With the Vaporetto, you will save money but… where else in the world can you experience the Gondola?!!?
This "canoe" will take you in the narrow canals, allowing you to take the insta-worthy pictures šŸ"· that nobody else can take šŸ˜‰ Moreover most of the gondoliers will explain you the story and the architecture of the city. So for a one-day trip to Venice this is the most unique experience you can have.
I think that one big fear of a gondola ride is to be overcharged. So my suggestion is to book and pay in advance. There are 2 options that are very interesting and they sound like a fair price: a shared ride (and maybe you will meet some new friends!) or a private ride in case you have a group up to 6 people.
Shopping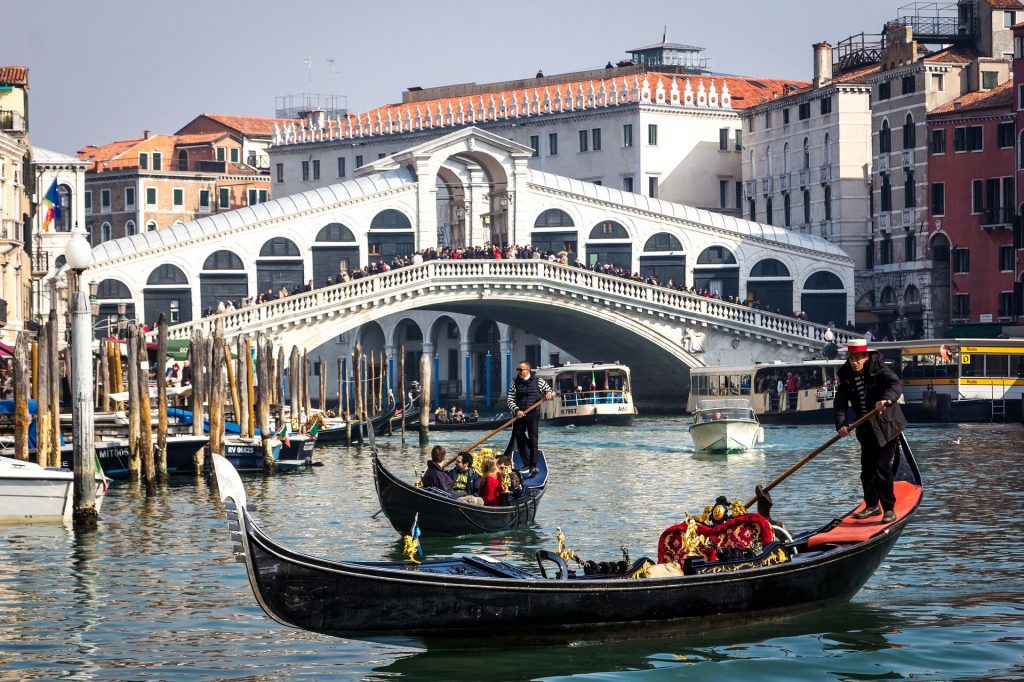 Venice as all the biggest cities in Italy has the best fashion and accessories brand stores. However, there is so much typical that you can shop for! Real Venetian souvenirs are exquisite and include Murano glass work, delicate lace, handmade carnival masks, wooden sculptures, prints, paintings, and paper goods.
The best part is that most of the Botteghe are also "working spaces" so you can see the craftsmen while they are creating.
For example, Paolo Brandolisio is an artist who creates all the elaborated piece of art that are used to decorate the gondolas. His place is not far from Piazza San Marco in Castello 4725 (6688,58 km). Check his facebook page for all the info.
For the passionate about fabric, you will be amazed by what you can find in Venice. Entering the historical weaving factory is like traveling in time back to the legendary eighteenth-century Venice surrounded by lavish velvets, wooden looms, and million-color fabrics. Tessitura Luigi Bevilacqua is one of the most antique weaving factories, where some of the most precious velvets, brocades, damasks, lampasses, and satins are fabricated according to ancient, manual techniques. Address: S. Croce 1320
If you left the children at home, consider buying something colorful for them. Some of the Venetian souvenirs are unfortunately not so kids friendly. However, to show them where you have been, you can get this 3D puzzle of Saint Mark's Church and build it with them. You won't find it in Venice: it is by National Geographic but if you order it in time, you will receive it on the same day you will be back šŸ˜‰
Food and aperitivo
This is where you can really have fun. On a one-day trip this is probably the easiest and most rewarding experience you can have! Your palate will thank you šŸ˜‹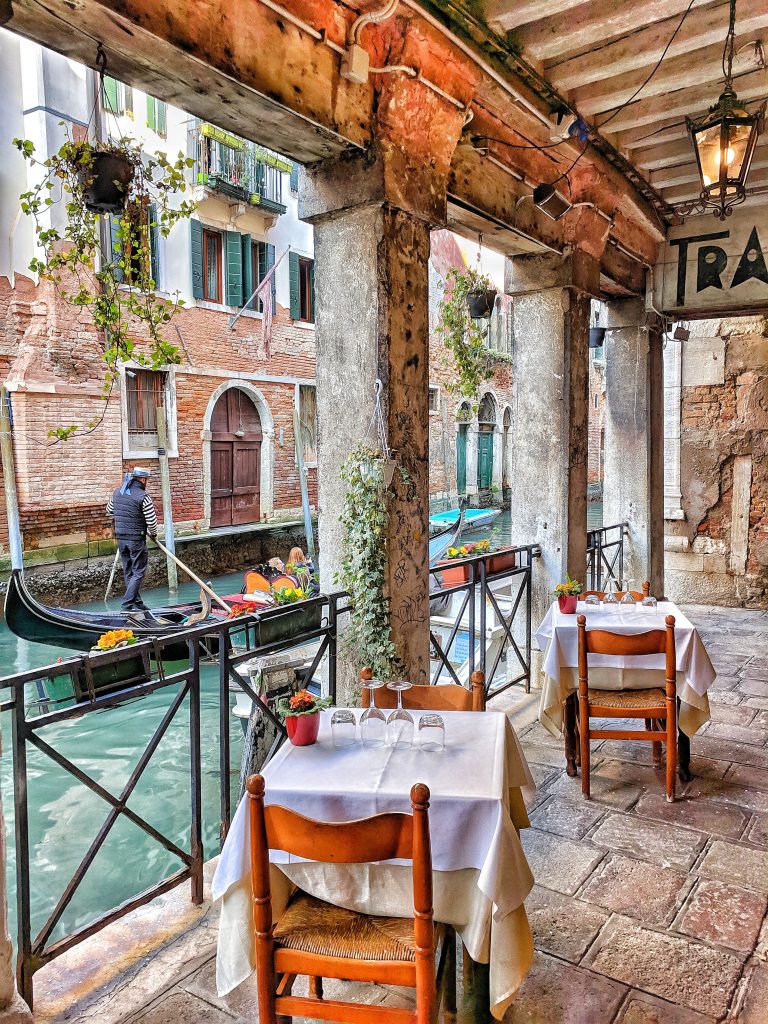 We could write a book about the food in Venice, or at least many articles on this website. And in reality, we already wrote something about Bacari and Cicchetti as the best aperitivo experience in the city.
For this reason, the best suggestion that we can give about food is "be open to explore", ask the locals and just enjoy it!
Surely, if you arrive early, you can't miss is the Rialto Market. It is located on the north-west side of the Rialto Bridge in the district of San Polo. The place is alongside the Grand Canal to the right behind the souvenir stalls.
The Fresh produce market is open Monday to Saturday from 7:30 am to 1 pm while the fish market is open at the same time table but from Tuesday to Saturday. Remember that the fishermen don't fish on Sunday, so on Monday, there is no fresh fish in Italy. Don't eat fish on Mondays!
On a one-day trip to Venice, I don't think you can fit a cooking class experience.. But keep in mind to learn the Venetian cuisine with Carolyn for the next time you come.
A bookstore?!?
Ok, this might be the best experience maybe just for bookworms like us, but for a one-day trip, you can find time to pay a visit to this magical place.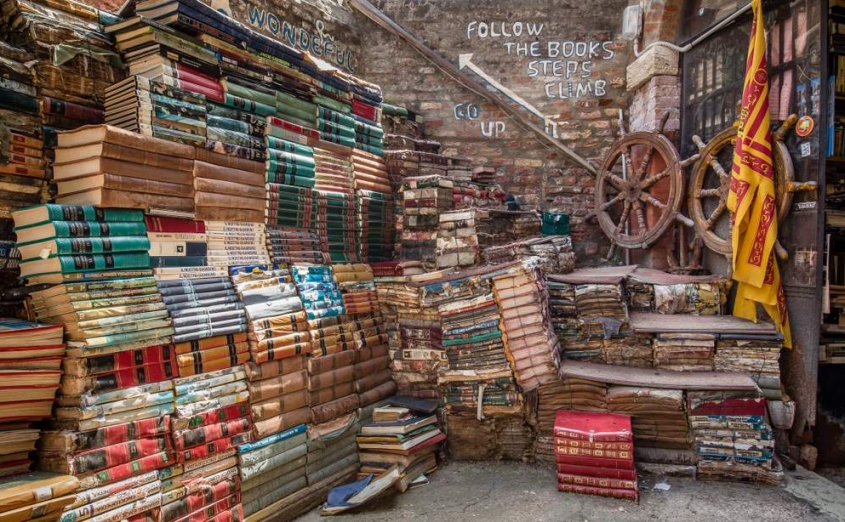 The self-proclaimed ā€œmost beautiful bookstore in the worldā€ is composed of a number of over-stuffed rooms stacked wall-to-wall with books, magazines, maps, and other ephemera. Due to Veniceā€™s constant flooding, however, these picturesque piles are all placed inside bathtubs, waterproof bins, and in one room a full-size gondola.
Address 5173 Calle Lunga 5176/B – Open from 9 am to 7 pm
Talking about books, we saw this one on Amazon which we are buying for our next trip. Exploring Venice Mindfully by Ruth Riby Howes helps to create a mindful experience: it will be useful as we always go with our mind cluttered so next time we will be more present.
Which other experiences could you mention for your one-day trip?
We would like to hear your suggestions, but remember one day is not enough…