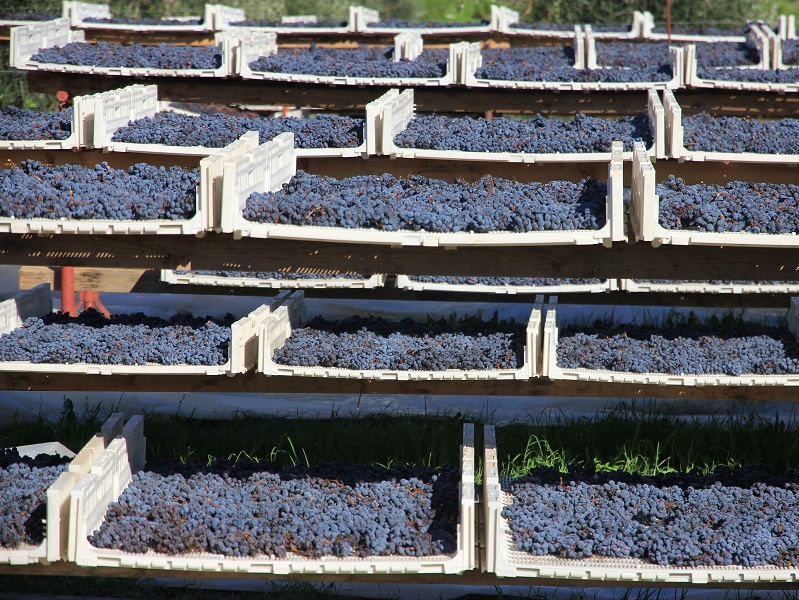 Elba Island, jealous guardian of an endangered vine: Aleatico
The protagonist of this story is Aleatico and the handful of defenders of this variety are the winemakers of the beautiful island of Elba, who, with their 32 hectares, remain the major producers of this grape in Italy
---
In 1970 there were 2120 hectares in Italy, in 2010 only 171. The future of any single grape variety in the world with these features could be considered inevitable. Fortunately, in agriculture, and especially in viticulture, values, ideals, and, above all, passion are stronger than any rule in the market.

So it can happen that a territory adopts a grape to exalt its uniqueness and makes it not only a top wine but to a wine which is recognized for its importance also at the legislative level to the highest appellation, DOCG.
The only DOCG of Aleatico among many DOCs
The protagonist of this story is Aleatico and the handful of defenders of this variety are the winemakers of the beautiful island of Elba, who, with their 32 hectares, remain the major producers of this grape in Italy. Elba, in fact, is not the only area that produces this wine: in fact, there are seven other Italian DOC ("Aleatico di Gradoli", "Aleatico di Puglia", "Gioia del Colle", "Salice Talentino", "Orvieto", "Val di Cornia" and "Sovana"), but the Tuscan island is the one who is really investing in the development of this variety.
Aleatico of the Elba Island: legend says..
Fascinating grape, the Aleatico, not just for its aroma but also for its history. Even Napoleon Bonaparte, during his exile on the Elba island, appreciated it a lot and gave luster to this product and reputation even outside the Italian territory. Returning to France, in fact, he stated that the inhabitants of the Elba are strong and healthy because the wine of their land gives strength and health. In fact, the soil of the island, rich in phosphorus, iron and arsenic, communicates the wine a revitalizing power.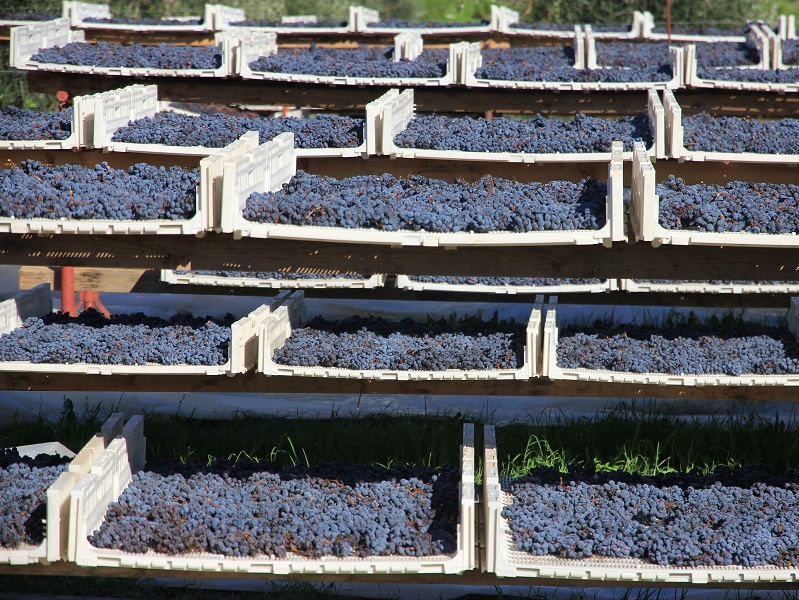 Flavor Profile and Characteristics
The type of wine that is mostly produced with Aleatico in Elba Island is a sweet or dessert wine from dried grapes. The harvested grapes are usually put out to dry in the sun and in the shade for a period that varies between 10 to 15 days, depending on climate conditions. Surely it is a great product, intense ruby ​​red color, with violet hues in the first years and with amber shades after a few years of aging in bottle. Its bouquet is really characteristic, determined, and persistent, with clean scents of wild berries, rose and black cherry, jam, and dried fruit. On the palate, this wine is typically soft and velvety.
Small production, of very high quality
The drastic decline in the number of hectares of vineyards, from the 70s to the present day, can be explained by the fact that in the past this grape was also eaten as a fruit and the cultivation was widespread. The Aleatico is not in itself vigorously, indeed produces little. The bunches are small and sparse and this makes them suitable for withering and the production of quality sweet wines. But we know that in this time of market dessert wines are usually considered a niche and the higher production costs, which consequently increase the selling price, give less chance for the wines to be drunk often.
Fortunately, the flourishing tourism and the search for high-quality products have blocked a decline that seemed to lead to the total disappearance of this ancient product. Thanks, Elban wine producers.. .looking forward to meet you again and drink again Aleatico
For more info on the wine and on your next vacation on Elba:
http://aleaticoelba.it/
http://www.visitelba.info/